Yes I am an Otaku 🙂 🙂
.
Bonjour sweet stuffs! ❤ ❤  :*  :*
Did I ever mention about being a proud 'OTAKU'?? 😕
Nah I don't think so…hmm…but why? How weird! Isn't it? I blog about almost every possible stuff but now I realized this feeling hilarious.
Anyway anime has always been my favorite and will always be.Starting from the graphics till the way  the tale turns out is really inexpressible.Trust me!! 😀 😀 You will only be able to sense the rare addiction that these fabtastic anime cartoons possess if only you watch atleast a single episode of any anime.I swear you'll love it.For instance I would recommend Fairytail as it is my active favorite anime. 😀 😀 😛 😛 :*
No one is born with fandoms.Duh??! And thus the fact that I used to switch the tv channel when I used to catch even the slightest glimpse of the anime related cartoons ,flickers across my mind when ever I run through my anime zone.Turning slightly pink I can't help but spread a slight smile.What a change!! Lol I was only a kid that time and taste buds change as you grow up so give me a break B) .
(WHEN SOMEONE MESSES WITH ANIME BE LIKE !!!)
MY top favoites LIST!!!!
FAIRYTAIL ❤ ❤ ❤ ❤ ❤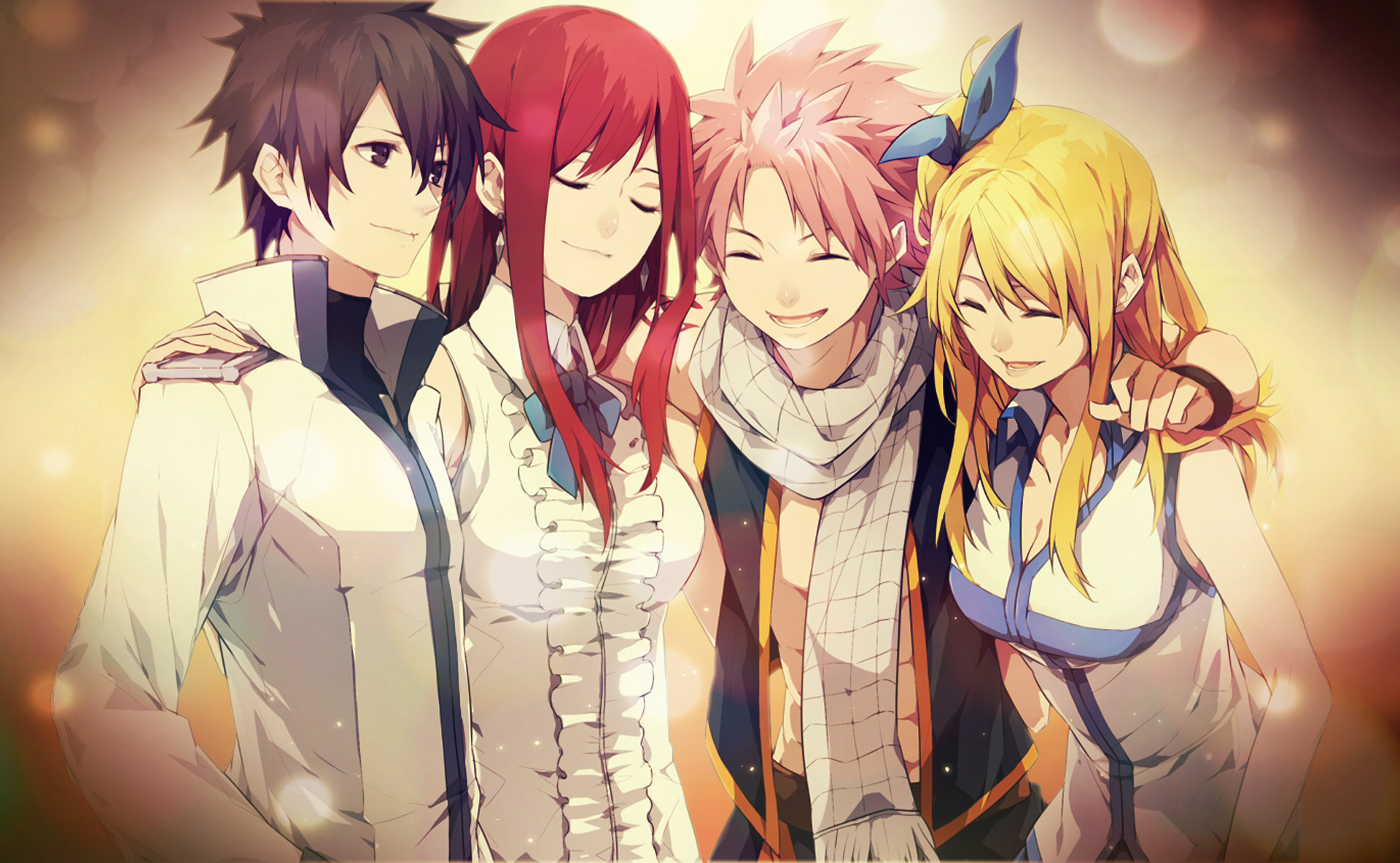 Isshukaan friends :* :* :* (one week friends)
TOKYO GHOUL
CLANNAD
If you have already watched the following then you are awesome!! and if you haven't what are you waiting for??????? :O 😛
MY IDLE!!! MY LOVE
ERZA SCARLET!!!!! ❤ ❤ :* (I'LL DO A POST ON HER LATER 😉 )
That's all for todayyy..
HOPE YOU ENJOYED IT!!!
ALL THE LOVE
SHAIMA.A.R
TC